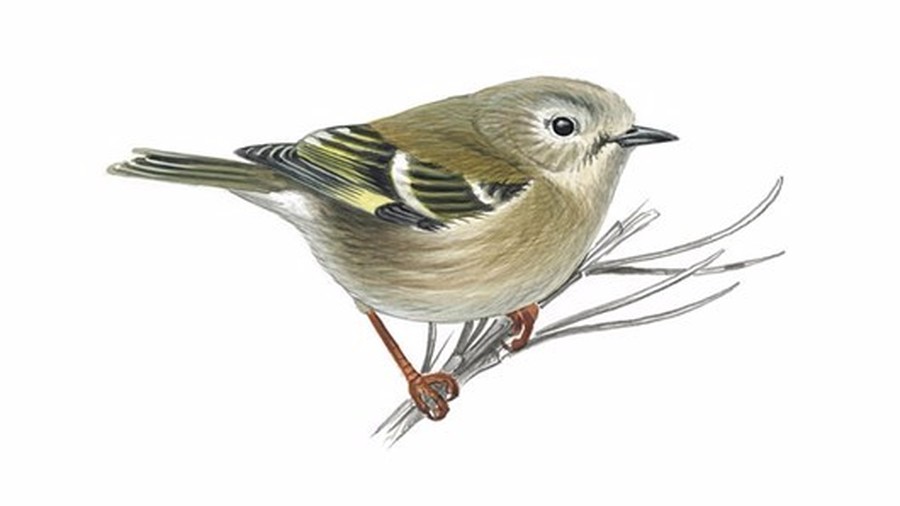 Wrens are a class of 29 children taught by Miss Hayes.
We are lucky enough to have both year 5 and year 6 in our class this year. This page will show information for Wren class as a whole, some of the information will be specifically for Y5 but most updates will show the exciting activities we have completed as a whole class. If you require information that is specific to Y6 please visit the Golden Eagles / Y6 page.
Each week we will have two bloggers who will tell you all about the work we have been doing. Look out for your child's name!
25.06.18 - 29.06.18
On Thursday 28th June, Wren and Magpie class went on an exciting school trip to Waterland Outdoor Pursuits, Lake 32. We spent some of the day on the water but also had enjoyable activities to do like wand making and watercolour painting. Our favourite was the water colours. When we were on the boats most people got confused and capsized and needed rescuing by Miss Hayes or Will the instructor. However, some people wanted to capsize (including us). There was so much to do on the water, we even played football. We all had lots of fun.
Bloggers of the Week: Sophia and Emily-Rose
11.06.18 - 15.06.18
Today (Friday) was our Y6 dress rehearsal. Our play is a modern version of Jack and the Beanstalk. It still has all of the basic Jack and the Beanstalk characters: Jack the hero, Mum, The Giant and Daisy the cow. It is quite a funny play with lots of songs. Many people who watched the performance - including many teachers - have said that the play was really good and that they enjoyed it. Hopefully Wednesday's performance will go just as well.
Bloggers of the Week: Max and Summer
04.06.18 - 08.06.18
On the first week back, we had very exciting maths lessons. They involved problems and mysteries that we had to overcome. Our first mystery of the week was that Theodor Wood - a master criminal - has stolen all of our lunch time puddings. We has to solve all the questions to get the puddings back. We manages to overcome this mystery! One of our other favourite mysetrues was 'who stole the biscuits'. Miss Hayes and Miss Brown changed one of the questions to hide their crime!
Bloggers of the Week: Olivia and Emily-Rose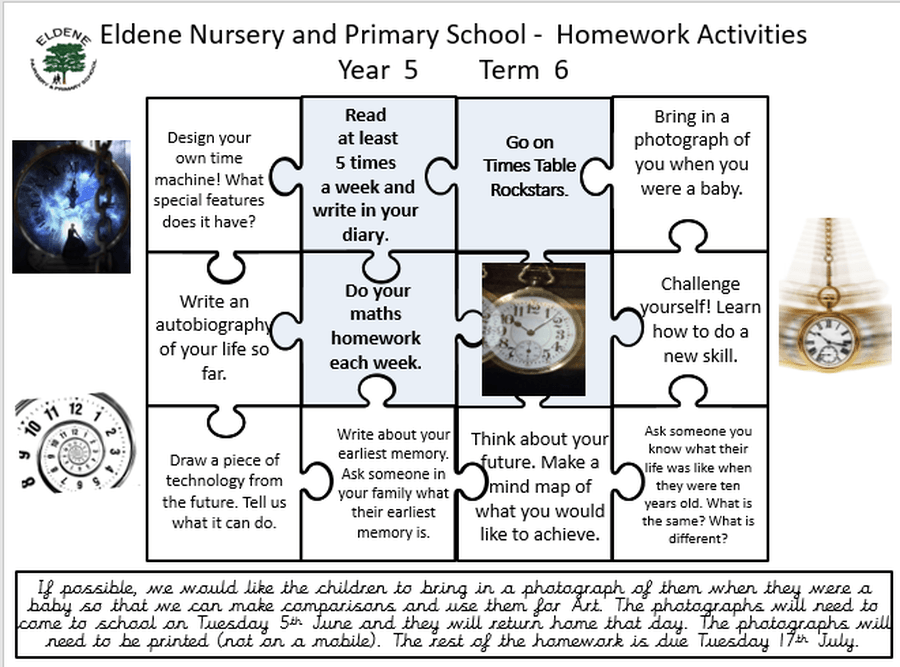 In term 5, the Year 5s did their fundraiser for our chosen charity, Great Ormond Street Hospital. We had to complete an obstacle course which contained mental and physical challenges. Some of the challenges we faced were: a times table race, beat the calculator, a word search, riddles, score a goal, parachute races and a finish line race. We were split into seven teams and the winning team was the team with the fastest time and the most points. Teams earned extra points for good sportsmanship and teamwork. We raised money by asking for sponsorships from our friends and family. All together we raised a staggering £800. We are very proud of the money we raised for such a good charity.
23.04.18 - 27.04.18
On Monday 23rd April, Wren class celebrated St George's Day. We had the opportunity to dress up as princesses, knights, dragons and princes. The class enjoyed dressing up and seeing other people's outfits. Then, in groups of 5 we were given a maths activity booklet to find the answers to the St Georges's Day mystery. Also, when we had finished we were given a St George's Day multiplication and division mosaic which was more tricky to do than the booklet! The Y5s and Y2s were given a sheet of paper with 4 dragon scales. We had to decorate them with: pastels, pen, sticky stuff and water colours. It was for a dragon display.
Bloggers of the Week: Dani and Emily-Rose
05.03.18 - 09.03.18
Sadly, our germs experiment failed so we started to plan a new experiment. We had to try to erupt two cups of fizzy drink. We could change one thing in each container. For example, change the type of sweet, how many sweets and what drink. We also had to choose our equipment, our options were spoons, cups and other containers. We'll let you know how the experiment goes next week!
Bloggers of the Week: Saffron and Nevaeh
01.03.18 Happy World Book Day!
Today, Wren class (along with the rest of the school) were wearing cosy slippers and had our favourite book for World Book Day. We started our challenge of 100,000,000 minutes of reading. The snowy weather is a perfect excuse to get lost in a book (after building a few snowmen, of course!).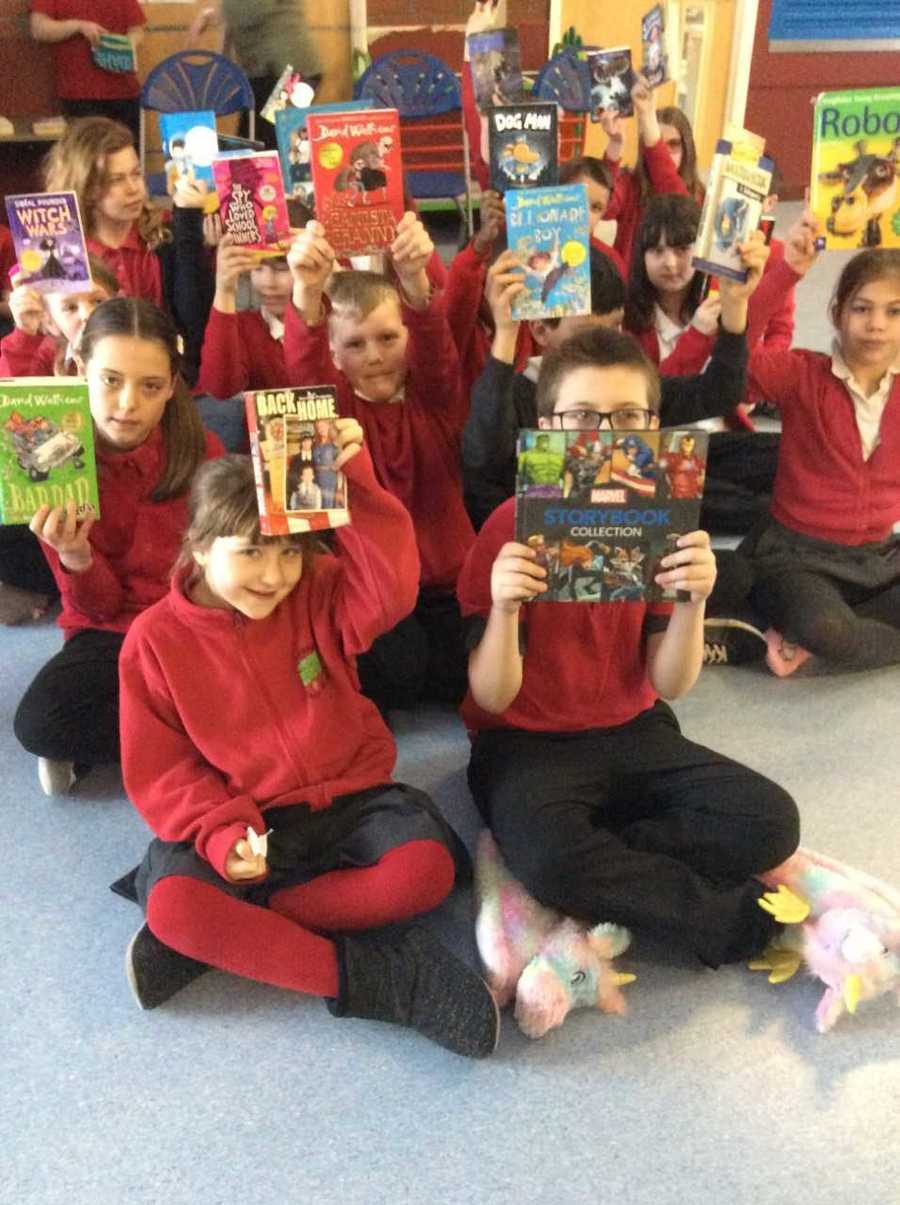 19.01.18 Grandparents' Day!
On Friday afternoon, we had Grandparents' Day. We did art with the grandparents, we were doing Expressionism and the paintings were brilliant. After, we saw some of the paintings and the one which really stood out was Max's grandfather's.
Next, the grandparents went to assembly with their grandchildren. They sang 'the trees of the field shall clap their hands' then they went home.
Bloggers of the week: Osei and Cole
01.05.18 - 05.01.18
On the 4th January 2018, an art collector came in to show year 5/6 some of his art to help us with our new topic, GALLERY REBELS! We were each given a black and a white piece of paper to draw two pieces of art. These will help up through our new topic.
Bloggers of the week: Saffron and Layton
Gallery Rebels
After Christmas, Year 5 and 6 will be learning all about the history of art in our topic Gallery Rebels.
Click here for the topic letter.
Click here for the curriculum web.
Click here for the homework jigsaw.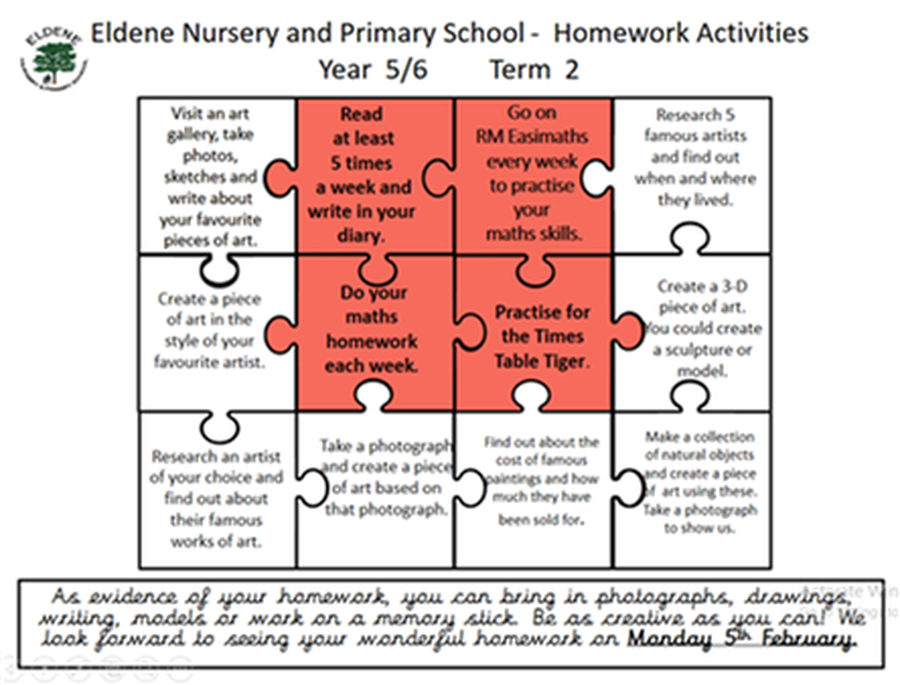 04.12.17 - 08.12.17
In term two, we did our second jigsaw puzzle homework about WW2. It included us having to build a gas mask box that was issued with a gas mask. Also, we had to dress up as an evacuee in old fashioned clothes. Lots of children used different clots from different outfits as a costume. We looked around the Year 5 and 6 classrooms and put nice comments around their homework. These are pictures of Wren's favourite homework.
Bloggers of the week: Liesje and Miles
30.1.17 - 3.11.17
On Tuesday, we had our hook day. We got tags to put on to be evacuated. There were four places to go: Surrey, Cornwall, Devon and Kent. In Surrey, we went into Mr Price's class and we went under a bunch of tables as if it was an air raid shelter. In Miss Hayes' class, we learnt to wrap cloth properly around our injured patients. When we arrived in Cornwall, Miss Brown taught us about ration books and we had to share a slice of bread between four of us. When we arrived in Kent, we learnt two songs and played an instrument with it.
This day was lots of fun and we enjoyed it. Take a look at the pictures below.
Bloggers of the Week: Lilly and Osei
25.09.17 - 29.09.17 S.T.A.R.S week
On the 25th -29th September, we were doing our S.T.A.R.S week. We had five learning stars, one for each day at school. The letters stand for: S = stick at it, T = together we learn, A = asking questions, r = recognising links and patterns and S = stop, don't rush! Everyday two people were selected for each star. I (Ellie) was chosen for 'Stop, don't rush!' because during art I took my time and didn't rush to finish even though people were tidying up.
Bloggers of the Week: Ellie and Summer
Hook Week:
Y5 and Y6's hook day was a Mexican picnic. Miss Hayes gave us a list of possible foods our table group could make. We displayed it on a sheet. That evening, the Y5 and Y6 teachers bought vegetables, wraps and tortillas. The next day half of our class cut vegetables while the other half decorated sombreros. In the afternoon, we chose our dishes. We each went to get a drink and went outside to join the other classes. Although, we were out first. It was delicious and nutritious. We all ate and after a while teachers came round taking photos of children and their sombreros (take a look below). We had a brilliant time! We were sad it had to end.
Bloggers of the Week: Saffron and Ryan.
Wren Homework
Homework will be given out every Friday and collected the following Thursday.
Y5 children will be given maths homework every week, as well as their termly topic homework, reading, times tables and easimaths practice.
Y6 children will also be given maths homework every week, as well as their termly topic homework, reading, times tables and easimaths practice.
Click here to download the Y5 homework for term 1.
Click here to download the Y5 homework for term 2.
Click here to download the Y5 and Y6 homework for term 3.
Click here to download the Y5 homework for term 4.
Click here to download the Y5 homework for term 5.
Click here to download the Y5 homework for term 5.
Please visit the Y6 Golden Eagles page for the Y6 homework.
Reading at Home
Every child in Wren class should be reading 5 times each week. The reads are collected every morning so make sure you bring in your link book!
Times tables
Make sure you are working hard to improve your times tables each week by practising at home. You could play hit the button, find a new game or make your own match cards and race against yourself!
Parents Morning
On the 3rd Thursday of every month we invite you to come into class and see your child in action!
PE Kit
This term Wrens are doing PE on Monday AND Thursday.
Despite this, please make sure children have a PE kit in school everyday as it may be needed for other lessons, such as hook days and topic.