Welcome to our class page! We have a mixture of Year 5 and 6 children in our class. Miss Brown is our class teacher. Mrs Gray and Mrs Swain work with us every morning.
On Thursday 28th June, Wren and Magpie class went on an exciting school trip to Waterland Outdoor Pursuits, Lake 32. We spent some of the day on the water but also had enjoyable activities to do like wand making and watercolour painting. Our favourite was the water colours. When we were on the boats most people got confused and capsized and needed rescuing by Miss Hayes or Will the instructor. However, some people wanted to capsize (including us). There was so much to do on the water, we even played football. We all had lots of fun.
Term 6 - Time Traveller
Please click here for the Y5 Term 6 homework.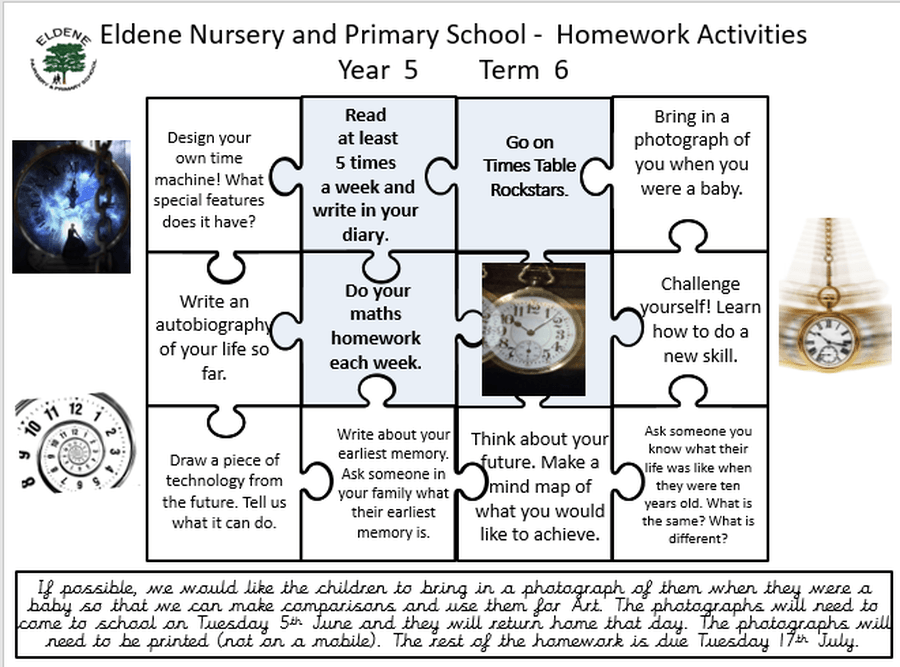 In term 5, the Year 5s did their fundraiser for our chosen charity, Great Ormond Street Hospital. We had to complete an obstacle course which contained mental and physical challenges. Some of the challenges we faced were: a times table race, beat the calculator, a word search, riddles, score a goal, parachute races and a finish line race. We were split into seven teams and the winning team was the team with the fastest time and the most points. Teams earned extra points for good sportsmanship and teamwork. We raised money by asking for sponsorships from our friends and family. All together we raised a staggering £800. We are very proud of the money we raised for such a good charity.
Monday 30th April
This afternoon, Year 5s looked at Alyssa's and Nevaeh's preserved minibeasts and we drew them whilst making carefully observations. Take a look at the pictures below.
Bloggers of the Week: Jaydon and Alyssa
Thursday 19th April
Our Cotswold Wildlife Trip
When we got of the coach we got into our groups. I was in Miss Brown's group. We then went to a room and put our lunch boxes down.
After that, we went to the farm we saw a glamorous peacock. First we saw some mice and rats with an old fashioned background. We saw some chubby rabbits. Then we went to see the wolves. I loved the wolves because they were calm. You had to be quiet.
We saw some camels and they were really fascinating, me of them watched me carefully. I learnt that their humps are made out of water. Most of their fur was falling off.
Later, we went to the park and explored. They had a tree house with a death slide. They also had another slide that was shaped like a castle.
We then went to an education room and learnt facts about minibeasts. I held a grasshopper but I refused to hold a dead tarantula or a dead scorpion.
We finally went to see the penguins, red pandas and meerkats. The meerkats were eating vegetables. When we saw the red panda, it was sleeping at the top of a tree.
By Izzy
Bloggers of the Week
Alana and Lauren
Tuesday 18th April
Last term, the Year 6 Wrens and Magpies were very busy planning and making a very special picture book. The books were then shared with Year 2s and Year 1s, then they were judged by a local illustrator - Nikki Dyson.
Nikki spent a long time reading the books and thinking about their originality, illustrations, writing, moral, characters, front covers and the layout.
Here are the winners below holding their characters that have been drawn by Nikki! Well done to all of the Year 6s for taking part.
Wednesday 28th March
Year 5 have been working very hard this term with our production - Edith's Wartime Scrapbook. Miss Brown and Miss Hayes would like to say a big thank you to all of Year 5 for working so hard to learn their lines and for putting on three amazing performances. We are very proud of all of you.
Here are some quotes from the Magpies:
Leelun - I loved doing my part, especially the comedy parts. I learnt that women slaved in factories during WWII.
Izzy - I learnt how the war started. I enjoyed working as a team and seeing that everyone was given a part. I even wore a skirt for my part!
Skye - I loved the actions for Women at War.
Zac - I enjoyed having a speaking part in the play, it taught me how to be braver than I was.
Alyssa - I learnt how to use my voice.
Friday 23rd March
Sports Relief
Here is what we got up to:
Three Magpies and three Wrens went on a relay from Eldene to Liden.

We went onto the front playground and ran a mile (we were all very tired after completing it)

We dressed up as our favourite sport star or in a sports kit.

Most importantly, we raised money for Sports Relief.
Wednesday 14th March
Today we had a Fencing taster session. It was very exciting! We learnt how to stand and move correctly.
Monday 12th March
Science Week
As part of our science week used our trial and error skills to try and make a structure out of newspaper. We had to make the newspaper structure as long as we possibly could. Miss Brown gave prizes for team work as well as the group who has the longest newspaper structure. Take a look at how we got on below!
Thursday 1st March
Happy World Book Day!
Today, Magpie class (along with the rest of the school) were wearing cosy slippers and had our favourite book for World Book Day. We started our challenge of 100,000,000 minutes of reading. The snowy weather is a perfect excuse to get lost in a book (after building a few snowmen, of course!).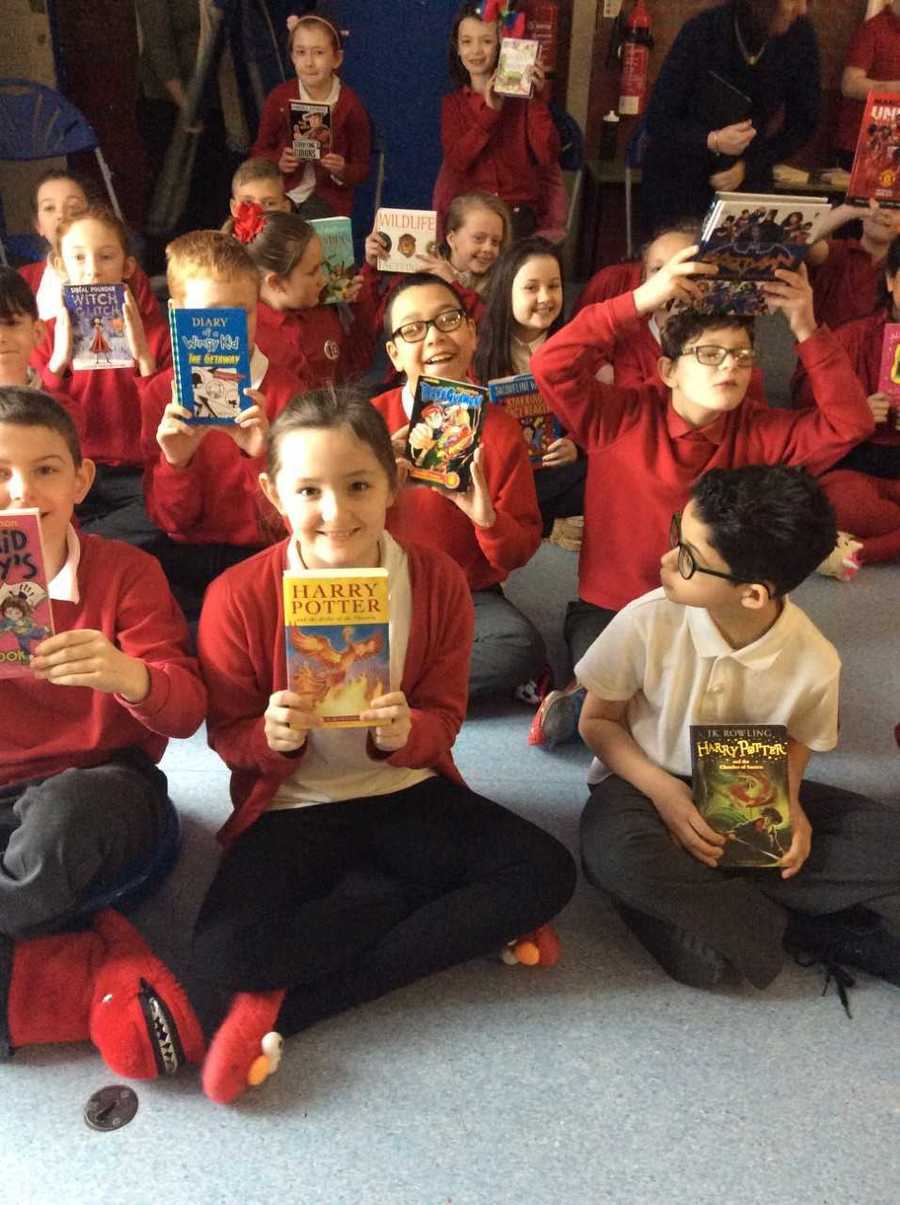 Thursday 22nd February
Yesterday in Talk for Writing we made a story map of our Traditional Tale model text (it is a twist on Goldilocks and the Three Bears). In our partners we learnt a paragraph and then performed it to the rest of the class. We needed to have loud, clear voices and have excellent actions. Take a look at the video clip below!
Wednesday 21st February
This week in science we did an experiment to test how clean our hands are. We rubbed our hands onto some special jelly and now we have to wait and see how long it will take for the bacteria to grow. Check back next week for the results!
Bloggers of the Week: Izzy and Morgan
Monday 22nd January
Sun, Earth and Moon science
Today we went outside to do an experiment about the movement of the Sun, Earth and Moon. We had to draw a huge circle and the Earth had to orbit on it. Then we drew another circle in the middle of the huge circle for the Sun to rotate (in the end, it looked a bit like a doughnut). We found out that the Earth orbits in an anti-clockwise direction and that the moon is always facing the sun. We were a little bit dizzy after all of the orbiting and rotating!
Here is a group in action that we filmed.
Bloggers of the Week - Alyssa and Oakley
Friday 19th January
Grandparents Day!
Today we had an event at school where children were able to invite their grandparents to school for the afternoon so they could join us for an art lesson (and some tea and biscuits). We did some art that was inspired by The Scream (by Edvard Munch). Then the grandparents went to our celebration assembly.
We all had a great afternoon and we hope to see all of the grandparents again soon!
Bloggers of the Week
Emily and Tania
Thursday 4th January
For our hook day we had an art gallery set up in the Infant hall, thanks to Andrew, who brought some paintings for us to look at. There were oil paintings, watercolour, threaded and silk paintings and an illusion painting. We did some sketches of the art that we saw. We used chalk, charcoal, pencils and graphite sticks on black and white paper. Here are some pictures...
Bloggers of the Week
Emily and Tania
Gallery Rebels
After Christmas, Year 5 and 6 will be learning all about the history of art in our topic Gallery Rebels.
Click here for the topic letter.
Click here for the curriculum web.
Click here for the homework jigsaw.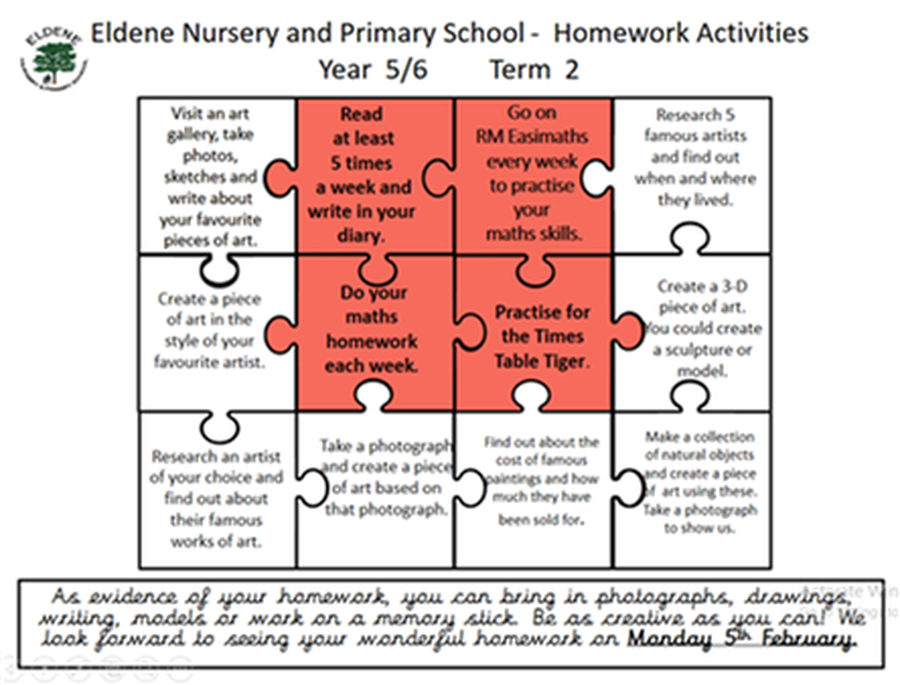 Monday 4th December
Today Magpies shared their Term 2 homework. We really enjoyed looking at all of the different and amazing pieces of homework.
Miss Brown is very proud of everyone in Magpie class for working very hard! Keep it up!
Thursday 30th November
Today we became wildlife presenters. We went into little groups and we made a wildlife episode about the life cycle of mammals, plants and amphibians. We had a little plan that gave us some ideas and we changed little things to create our script.
Each group performed and the group who was the most fluent and showed good teamwork won. Here are the winners! We hope you enjoy.
Bloggers of the Week: Parisha and Izzy.
Tuesday 31st October
On Tuesday 31st October Year 5 and 6 had their A Child's War hook day. We were evacuated to either Devon, Surrey, Kent or Cornwall. We experienced what it was like to have an air raid, to be a nurse, to have our food rationed and we sang some well known World War II songs. Here are some pictures of the day. We had a very fun day!
Friday 29th September
This week in Talk for Writing we have been inventing our own myths. The bloggers of the week helped Miss Brown to choose someone to have their myth published on the website.
The Octopus Man
Long ago, in the crystal clear ocean, lived Octopus man. The Octopus man could not squirt ink and this made him feel very anxious as he slept under the colossal ocean. His family was tragically killed and eaten by an evil fisherman.
One day, when Octopus man went for a swim, something suddenly sunk in front of him. It took him a while to think of what it was but then he noticed it was the evil fisherman himself. The Octopus man was horrified and travelled back to his home. on his way home another fishing rod came out of his house and came down even closer than before. This time, it grabbed his tentacles.
Now the fisherman reeled up his line and saw the Octopus man's tentacles and flung his line out and... The Octopus man wriggled free and swam away. The devilish fisherman pounded in and tried to catch him. The Octopus man was faraway from the quick swimming fisherman. One inch away... half an inch away... and SQUIRT, SQUIRT SQUIRT. The fisherman was covered in jet black gruesome ink.
Now that cruel fisherman was dead and the Octopus man was crowned as the protector of the ocean and all of the sea creatures loved him.
By Zac Bates
Wednesday 27th September
This week in Science we completed a science experiment. First of all we prepared everything we needed and then after that we had to test what would dissolve jelly the quickest. We had to choose from changing the temperature, mixing or size. We made observations of the jelly every few minutes. Ask a Magpie what they found out!
Bloggers of the week: Alyssa and Jay
Thursday 21st September
This week we have been completing more of our Dead of the Dead skulls. In each quarter of the skull we are using a different technique to decorate it. Take a look at the pictures below. What do you think so far?
Bloggers of the Week: Lauren and Dominik
Friday 15th September
The winner of Reading Rabbit was given the opportunity to have the bookcase that was donated by the Duchess of Cornwall in their classroom for a whole week. Magpie class, who worked extremely hard with their 5 reads, won Reading Rabbit and the bookcase! We are lucky enough to read 70 brand new books.
We took some pictures of us with our favourite book from the bookcase. What is your favourite book?
Fingers crossed we keep the amazing bookcase next week too! Well done Magpies!
Thursday 7th September
Today we had our Hola Mexico hook day. We had a competition to see who could write a detailed recount of our hook day.
Our winner was chosen by Miss Brown and the Bloggers of the Week (Nevaeh and David). Our winner is.... Emily Wright! Congratulations!
Our Hola Mexico Hook Day
On Wednesday 6th September, Miss Brown revealed that we were having a Mexican picnic. It was to be Mexican food with all of year 5 and 6 on Thursday afternoon. We had a menu with 6 Mexican dishes that we could mix and match to our desire. Drawing our dish and writing the ingredients were next. So, when the big day finally arrived there was a lot of preparation. We made salsa, guacamole and wrap fillings. We also made sombrero hats and held them above our heads.
As we picked our food from the buffet and poured our tropical fruit juice, we made our way outside and the Wrens were already out there but the Golden Eagles weren't. As the Golden Eagles got there we were just finishing and it was lovely. We'd all do it again.
By Emily Wright
Magpie Class Reminders
Year 5 and 6 Magpies
Reading: Please make sure you read at least five times a week. Remember to make sure an adult signs your reads.
Homework: Maths homework is due in on a Thursday and is sent out on a Friday. Please make sure you tell Miss Brown before Thursday if you need any help.
Year 5 Magpies
Click here for our puzzle piece homework for Term 6.
P.E.
Please make sure you have your P.E. kit in school every day. This term, we have P.E. on a Monday and Thursday.