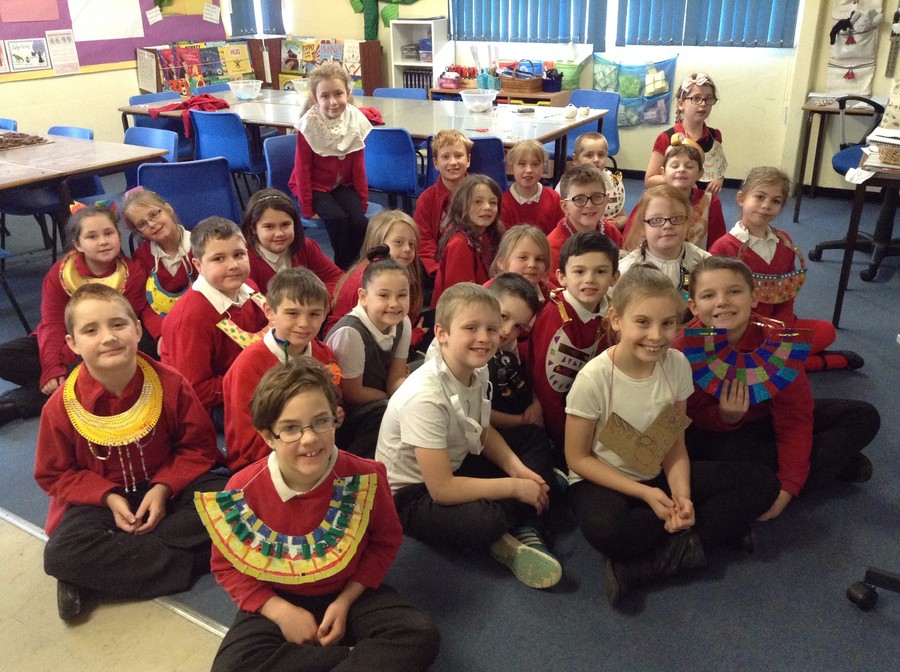 Magpies
Welcome to our class page! We are a class of 30 and our class teacher is Miss Brown. Mrs Gray and Mrs Swain work with us every morning and Mrs Griffiths and Mr Davis work with us some afternoons.
Wednesday 5th July - Year 4 Magpies and Wrens
It is health and sex education week and we have been busy learning lots of new information. We discussed the impact that having a baby has on people's lives and to experience what this is like we were given an egg baby to take care of for the morning. We had to take it for a walk, design and make a safe and secure bed for it (whilst also taking care of our egg baby!) and finally we took it outside at play time. Only a couple of the egg babies cracked (oops!) but overall we had an eggcellent time!
Take a look at the pictures of our challenges below!
Wednesday 14th June
Our new Topic for this term is The RMS Titanic.
We know that there were not enough lifeboats on the Titanic and so this afternoon we used our problem solving and creative skills to construct a lifeboat. We worked in teams and constructed miniature lifeboats and then tested them to see if they float. Take a look at our pictures below!
Bloggers of the week - Harleigh and Luke C
Monday 12th June
During today's maths lesson, we went on an angle hunt around the school grounds. We found lots of different types of angles. Can you name them all?
See how many different angles you can spot!
Thursday 23rd May
The Year 5s went on a visit to Coles Hill today. We had a fantastic time and learnt a lot about how we can make small changes to save the planet and reduce waste.
Did you know that turning off your tap whilst you brush your teeth could save up to 6 litres of water a minute?
Year 5 Magpies
Monday 22nd May
The day of our Allotment Party had finally arrived! We were joined by Mrs Kellett, Mrs Blanchard, Mr Rowe, Dr Bosher, Mrs Maundrell, Mrs Swain and Mrs Gray. We spent the morning preparing our salads and using all of the different cooking skills we have learnt this term. We really enjoyed talking to the different adults about what we have learnt this term and (of course!) eating our delicious salads.
Thank you to all of the adults for attending.
Take a look some pictures below.
Friday 19th May
This week we have been learning a poem called Sea Dog by James Reeves. We worked in groups to learn the second stanza and we gave each other feedback on our performances. We enjoyed working in groups and being able to think of our own actions.
Take a look at our videos. We hope you enjoy them as much as we did!
Bloggers of the week - Alana and Kian
Friday 12th May
Later on in the term we are having an Allotment Party so today we began our preparations. We designed our salads and thought about the ingredients we will use. We also received a reply from Mrs Blanchard and Mrs Kellett and they will be both be attending. Magpies are feeling very excited!
We won Reading Rabbit today too. What a fantastic end to the week!
Bloggers of the week - Joel and Rhianna
Thursday 11th May
Singing!
Magpies and Hummingbirds really impressed their teachers and helpers with this round. Have a listen here.
Friday 5th April
Well done Magpies! We have won Reading Rabbit this week! Make sure you keep reading 5 times a week.
I think Reading Rabbit is also interested in our topic. I'm sure he would like to hear about what you have read over the Bank holiday weekend.
Term 5 - Allotments
We had a creative start to the term as we began learning about our new topic, Allotments. We took part in a nature walk around of beautiful school grounds. We also made some collages and planted some of our own cress seeds. In the afternoon, we did some taste testing of foods that might be grown on an allotment (strawberries were our favourite!).
World Book Day!
Take a look at our favourite books. What's yours?
Friday 10th March
Last week, after a sudden change of Magpie's plans, Wrens and Magpie got together to learn and perform a dance. Wrens had already been practising the dance for two weeks before Magpies joined them so they were able to teach Magpies the moves! The Wrens did a fantastic job at teaching and helping, while the Magpies were able to learn everything in just an hour! Here is the video of us dancing that we showed the rest of the school in celebration assembly.
Earlier this term KS2 were lucky enough to have a visit from St John's Ambulance service. We spoke to a paramedic and asked lots of interesting questions with even more interesting answers! We also learnt how to put somebody in the recovery position, here are some pictures of us practising.
Monday 6th February
Last week a letter was delivered to Magpie class from Mr J. Upiter. He wanted to persuade us to buy a new rocket... the Racing Rocket 3000. Watch our video and see if you would like to buy it too!
Friday 24th February
We have been joined by a very special visitor this afternoon. Well done Magpies! Keep up your hard work and remember to keep reading 5 times.
Thursday 23rd February
Magpie class have been very busy over half term making rockets for their homework. We enjoyed looking at all of the different ways they had been made.
Take a look at our rockets here...
Term 4 Topic - Stargazers
On Wednesday 22nd February, we visited @Bristol. We all had a very enjoyable day and we particularly enjoyed our Planetarium visit. During the 3D show, we flew into space and visited our solar system. We learnt some new facts about the planets. Take a look at some photographs of our trip.
Term 3 Topic - Pharaohs
An exciting start to the term! On Friday 6th January, Anubis, the Egyptian jackal headed god, appeared in the Junior hall and instructed us in how to mummify a fish. Several pupils were invited to assist Anubis. They prepared the body by washing it in water and wine, packed it with sawdust, encased it in salt and pitch, and wrapped it with linen and jewels before placing it in the sarcophagus. Later that day, we were all tasked with creating grave goods and tomb treasures to be presented to the mummy before its final entombment. Have a look at some photographs of our experience.
Thank you all for the amulets that were made over the Christmas break. The children looked amazing in them.
Christmas Unwrapped!
At the beginning of December we went on a visit to St. Timothy's church for Christmas Unwrapped. The children enjoyed making their Christmas boxes and we thought about the true meaning of Christmas.
This term our Topic is Peasants, Princes and Pestilence.
During our Hook Day we made our Topic books, which we are looking forward to writing in with term. We also made jumble biscuits. They tasted delicious.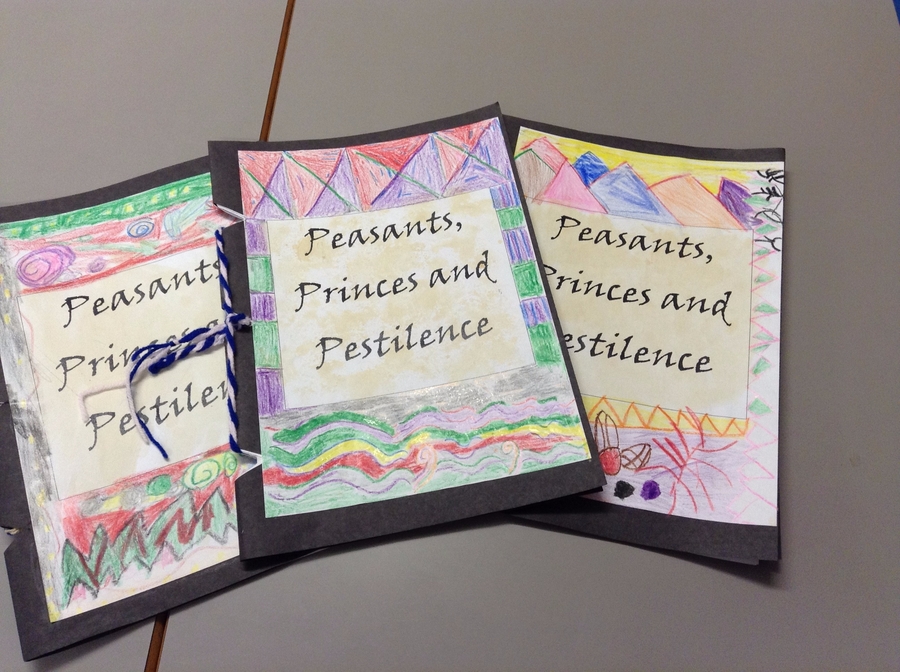 Magpies worked very hard over the half term to create their own rats to begin learning about the plague. Here are some pictures of our very creative homework. Well done Magpies!
Our topic in term 1 was Misty Mountain Sierra. During our hook day we experienced several different challenges. This included making a mountain shelter, climbing a mountain and skiing across an icy mountain. We also made rock cakes and kites for our visit to Barbury Castle. During the topic we learned how mountains are formed and about the different animals that live there.
Homework:
Please see below for the homework for Term 6 (click to download and it is clear to see!).
The green puzzle pieces need to be completed each week as normal and the white pieces around the outside can come into school on Monday 10th July for our sharing morning! Do not hesitate to ask Miss Brown if you have any questions.